by Duane on Monday, April 17, 2017

Discounted Dutch Winter Wonderland Tickets  
Support Scouting & Save!
Are you looking for the best price on Dutch Winter Wonderland Tickets?
Here is the place where you can save over $2.00 per ticket and support the Boy Scouts.
Dutch Winter Wonderland is the perfect place to celebrate the season and create special memories as a family. Enjoy themed rides, tasty holiday treats, or watch our dazzling Royal Light Show featuring hundreds of thousands of twinkling lights that dance to your favorite holiday tunes. Don't forget to share your wish lists with Santa through December 18. There's fun waiting around every corner for kids of all ages at Dutch Winter Wonderland!
The discount tickets are valid for the following dates:
Saturdays and Sundays* Beginning November 18th
Click here for complete calendar.
Use the link below to order your tickets:
Tickets purchased on-line can be used for Dutch Winter Wonderland's 2017 dates!
Use the link below to order your tickets:
Discounted Dutch Winter Wonderland Tickets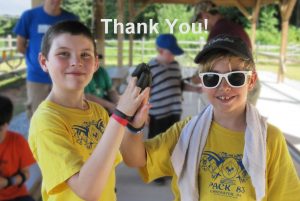 If you have questions please contact us during our regular business hours, 8:30 am to 4:30 pm, at 717-394-4063 or send an email to duane.crouse@scouting.org .