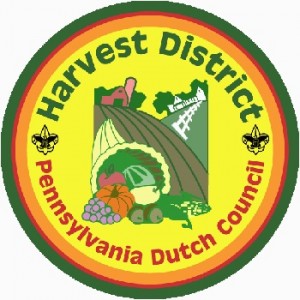 September 13, 2016
Clearances for District and Council activities
This memo is to clarify when an adult needs to have the proper clearances for District and Council events. Three different scenarios are provided to you for clarification.
All Registered adults of the PA Dutch Council MUST have current clearances in order to attend any Council or District event.

Any person (REGISTERED AND NON-REGISTERED) acting in a leadership position at a Unit, District or Council level event MUST have clearances.

All Non-Registered persons acting as a parent or guardian (NOT SUPERVISING OR WORKING WITH ANY CHILDREN BUT THEIR OWN) do not need clearances.
2016-2017 Harvest District Events
Registration instructions and guidebooks (as applicable) will be posted closer to each event. 
---
April 8, 2017 – Harvest District Pinewood Derby
Time: Check-in 9:00-10:00 AM, Race starts 10:00 AM, Event concludes by 12:30 PM
Place: Rohrerstown Elementary – 2200 Noll Dr, Lancaster PA 17603
Price: $36 per Pack, covers 6 participants
Include your list of up to 6 Scouts with:
• Scout Names,
• Race or Design selection,
• Parent email address.
Your registration is not complete until you get a confirmation email that your list of names has been received
.
---
May 5-7, 2017 – Time Traveling Council Camporee – All Ages
Place: Long's Park
---
May 13, 2017 – Harvest District Field Day – Boy Scout Shooting Sports Event
Time
: 9am-3pm
Place
: Manheim Sportsmen's Association
Price: $TBD
Details: Scheduled Events include. 22 Rifle shooting, trap shooting, BB and Archery Bring a few extra dollars for the Manheim Sportsmen's Association Hot Dog Lunch
Needed: Troops interested in a great day of sport shooting