by Daniel Hanson on Thursday, April 6, 2017
Pennsylvania Dutch Council
Class of 2016 Silver Beaver Recipients
The Silver Beaver Award was introduced in 1931 and is the most significant, council level distinguished service award for adults in the Boy Scouts of America. Recipients of this award are registered Scouters who have made an impact on the lives of youth through service given to the council. The Silver Beaver is an award given to those who implement the Scouting program and perform community service through hard work, self-sacrifice, dedication, and many years of service. It is given to those who do not actively seek it.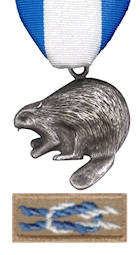 Pennsylvania Dutch Council
Class of 2016 Silver Beaver Recipients
James Bernheisel
Joseph Iacono
Rupert Taylor III
Charles Ulrich IV
Please join us:
The dinner will be held on Wednesday, May 31, 2017 at Calvary Church, 1051 Landis Valley Road, Lancaster, PA 17601.