2017 Council Camporee
Time Travel
Facts,Theories, Paradoxes, Possibilities
When: May 5-7, 2017
Where: Long's Park, Lancaster
Cost: Boy Scouts $18 by April 7, $21 by April 19
Cub Scout $15 by April 7, $18 by April 19
Registration Deadline: April 7, 2017
Late Registration due by April 19, 2017
Leader's Guide
Full page version Updated 2/7/17
Booklet Version Updated 2/7/17
Information flyer with Trading Post Order Form

2017 Camporee Trading Post
We will be offering a t-shirt, extra participant patches, and a back patch for the 2017 Camporee. All items are available to order until April 7, 2017 and will be available to pick up at the 2017 Camporee. To place an order, use one of the forms below and submit it to the Council Service Center with payment.
As of April 7, 2017 any orders that are received will not be available until after the Camporee.
Individual Trading Post Order form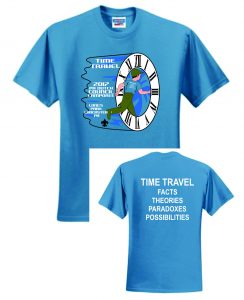 MUMMIES, TOGAS & FIRECRACKERS
Sign your name on a giant wall, using Egyptian Hieroglyphics. Be trained like a Samurai. Construct a Pyramid. Participate in a Chariot  race. Learn how to wrap a Mummy. Help build a replica of the Great Wall of China. Build & play ancient Musical Instruments.
KING OF THRONES
Learn about Printing Presses. Help construct a large Castle. Build a Viking ship. Assist in the sewing of a Quilt. Construct Bow & Arrows. Silk Screen an image. Learn how to shoe a horse from a Farrier. Participate in a Jousting  competition.
"HEAR" AND NOW
Learn about Scouting history. Build a life size Log Cabin. Play in your own band, with Guitars, Drums, Keyboards, etc. Learn how to send Morse Code. Create something by Carving Wood. Watch a Chainsaw Carving demonstration. Make a Rope. Play a game of Quidditch.
RETURN TO THE FUTURE
Build a futuristic home with Legos. Build a working Hovercraft. Work with Lasers. Learn about Cell Phones of tomorrow.  Create & make Futuristic Clothing using unusual materials. Brainstorm on Electronic Games.
Other Activities include:
Friday night movie under the stars
Saturday night show
Back to the Future Delorean
And many other oppurtunties