The Voice of the Scout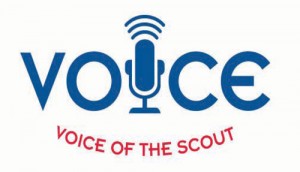 The Voice of the Scout program is a comprehensive, on-going national feedback program with online surveys that allows council and district volunteers, unit leaders, parents and even scouts the opportunity to provide insight for change at the national, council, district and unit levels in the Scouting program. This insight will allow national, council, district, and unit leadership to assess how well the Scouting program is being delivered.
Surveys will be offered in both English and Spanish and will be sent out via email addresses on file with the local council office. Participants are randomly generated, but recipients of the survey will not receive more than one survey every six months. Annually, there will be a spring and a fall survey period. In order to be included in the survey and help to direct the future of the Boy Scouts of America, Scouting volunteers and Scouts are encouraged to submit their email address to the Pennsylvania Dutch Council by contacting the Council Registrar at lcabassa@bsamail.org.
Frequently Asked Questions-Voice of the Scout
When will the surveys be going out?
Surveys are scheduled to go out in two seasonal cycles-spring and fall. The spring cycle will being in March and last 10 weeks. The launch date will trigger a survey sequence that cycles through all audience groups, meaning all Parent surveys will be sent out in the same time window, and then we will move to the next audience.
While the spring cycle lasts from March to May, the fall cycle will occur from September to mid-November.
With different surveys for the different audiences, how are you determining which survey to send for those people that might hold two roles (i.e. a parent who is also a volunteer)?
For adults that hold more than one of the target audience positions, their first survey received will be according to the overall population size of that position. (i.e. if a person is registered as a chartered organization representative (COR) and is a parent of a Scout, they will get the survey for their role as a COR since we have far less CORs than Parents in our database. This allows for proper member representation in small population samples)
Will survey reminder notices be sent out?
Yes, one week after the initial send of emails, a reminder notice will be sent out.
Can we submit our survey information on paper?
No. The Voice of the Scout system is dependent on coding in order to collect and display the information. With a database of over 3 million members, this would overtax our resources. As it is unfeasible and a source of potential data contamination, no manual way to enter in paper surveys has been developed.
What is the BSA's privacy policy for using email addresses?
Email addresses never leave our firewall. ScoutNet is internally housed at the National Office and we never sell or export our lists to our third-party partners or sponsors.
Will the survey be available in Spanish?
Si and yes.
Are we supposed to collect emails for kids?
We will only email surveys to youth members who are 14 and older. For Cub and Boy Scouts under this age, we will email the survey to the parent and invite them to ask their children the questions developed for Cub and Boy Scouts.
Where can I find out more about Voice of the Scout?
Voice of the Scout materials can be found on the Journey to Excellence webpage: http://www.scouting.org/jte