On this page you will find useful program for all types of Scouts, leaders and parents.  You will also find new temporary advancement guidelines to help your Scouts move through the process during this time.  We hope all of our Scouters stay safe and healthy.  We hope the below material is helpful and we can't wait to rejoin you with the program once this phase is behind us.  In the meantime Scout On!
Advancement Guidelines During COVID-19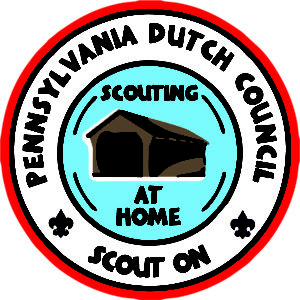 Check out our new Super Cub Around the House Passport program. You can earn this cool new patch!
Click here for more information

Introducing the 30-Day Cub Scout Challenge, a great way to keep your Scouting skills sharp without leaving home. Packed full of adventure and elective requirements, use this daily checklist as a roadmap to rank advancement.
Lion | Kindergarten
Tiger | 1st Grade
Wolf | 2nd Grade
Bear | 3rd Grade
Webelos and AOL | 4th and 5th Grade
Special Thanks to Hawkeye Area Council for sharing these resources.
Boy's Life K-2 and Grades 3-4 30 Day Youtube Channel Video Challenges
Boy's Life Magazine is pleased to present the 30 Day Video Challenges for K-2 and 304 graders. The concept of the videos is to share with ALL parents of All elementary aged youth at. This isn't limited to just Scouting families, it's for ALL families!
Please help us spread the word about this FUN and FREE resource for all families with elementary aged youth by posting and sharing the link below on your Facebook, Instagram, Twitter and/or other social media channels to share with everyone you know with elementary aged youth at home.
Find the video challenges at: https://www.youtube.com/user/BoysLifeMagazine/playlists
Tiger | 1st Grade
Wolf | 2nd Grade
Bear | 3rd Grade
Webelos & Arrow of Light | 4th & 5th Grade