The PA Dutch Council ScoutReach Program is committed to ensuring that all young people have an opportunity to join scouting, regardless of their circumstances.  The program provides leadership training and character development to youth in environments that would otherwise be unable to experience the benefits of Scouting, through quality Scouting programs.
In Lebanon County (2014) we have 10 active programs, including a summer program serving 171 youth.
Henry Houck Elementary – P#420             Union Canal Elementary –P#424
Southwest Elementary – P#421                 Salvation Army – P#427
Harding Elementary – P#422                     Southeast Elementary –P#428
Zion Lutheran – P#423                               Cleona –P#430
Calvary Chapel – P#429                             Summer Program – P#419
In Lancaster County (2012) we have 15 active programs and numerous summer programs serving 229 youth.
Ross Elementary – P#145                            Washington Elementary – P#301
Hamilton Elementary – P#305                    Brightside Opp. Center (school year) – P#515
Lafayette Elementary – P#304                    Burrows Elementary – P#360
Manor Heights Apts. – P#313                     Buchanon Elementary – P#303
Martin Luther King El. –P#302                    Brightside Opp. Center (summer) – P#630
Wheatland Middle – T#306                        Hand Middle – T#308
Reynolds Middle – T#310                           Lincoln Middle – T#311
Country Club Apts – P#314                         Traditional Troop 706 (B&G Club)
How does ScoutReach deliver the program to the youth?
Professional staff (20 Program Specialists).
Numerous volunteers throughout the year.
What goals does ScoutReach strive to achieve?
Increased parental involvement at home and at Scouting events.
Improved academic performance and behavioral growth.
Provide positive adult role models to youth that may lack such relationships in their lives.
To assist the youth to transition into a "traditional" Cub Pack or Scout Troop, depending on their age.
For more information please contact Pat Dixon- patrice.dixon@scouting.org
ScoutReach Elementary Program Information
ScoutReach Middle School Program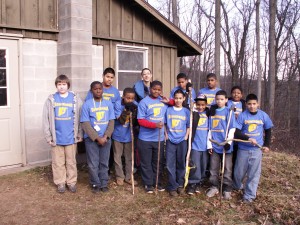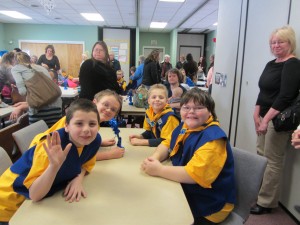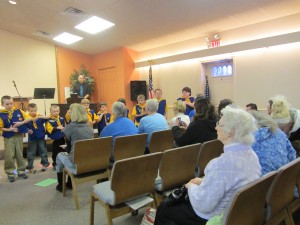 Summer 2013