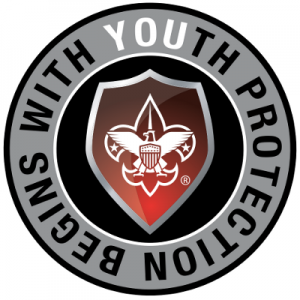 For Adults:
The safety of all members of the Boy Scouts of America is a number one priority of the Pennsylvania Dutch Council and should be a top priority for every Chartered Organization, Unit, Leader, and Parent.  Youth Protection Training covers the BSA's rules and guidelines for working with youth in the Scouting movement and is required for every registered adult Scouting leader.  Parents and any other interested party are also encouraged to take Youth Protection Training to help ensure that youth protection policies are being followed.
To take Youth Protection Training, click the button below.  You will be redirected to My.Scouting.Org.
Take Youth Protection Training
Important: If you have any issues accessing my.scouting.org please contact the BSA National Member Care Center at (972) 580-2489 for help resetting your account.
Please Note:
For the best training experience, you will need a high speed internet connection
If you are signing up for a new account on my.scouting.org please be aware that a confirmation email, which you must use to activate your account, will be sent to you before you can begin to use the system. Some email services automatically filter this email into trash/spam/junk folders. Please check these places if you do not receive the confirmation email.
For you to automatically be credited with course completion, you must enter your Member ID number from your BSA membership card when creating your account.  You can get this number from your unit committee or from the Council Service Center.
To learn more and check out further Youth Protection Resources go to http://www.scouting.org/Training/YouthProtection.aspx
For Youth:
Not only is Youth Protection Training available for adults in Scouting, training is available for youth members to help them learn how to Recognize, Resist, and Report abuse.
Videos
Age-appropriate videos are available for loan from the Council Service Center and are intended to be shown annually in each Scout Unit:
It Happened to Me – For Cub Scouts
A Time to Tell – For Scouts BSA
Personal Safety Awareness – For Venturers
Showing facilitator guides for each of these videos can be found at http://www.scouting.org/Training/YouthProtection.aspx
Cyber Chip Award
the BSA's Cyber Chip Awards are age-appropriate awards to help Scouts learn how to be safe while using digital media.
Award Requirements and further information can be found here: