2023
9th Annual Sporting Clays for Scouts
The Pennsylvania Dutch Council will hold it's 9th Annual Sporting Clays for Scouts Event on Thursday, September 7th, 2023 at the Palmyra Sportsmen's Association, 410 Sportsman R0ad, Annville, PA  17003.
This fun filled day will include lunch, warm-up games, clay targets and a post-shoot celebration.  We will be awarding prizes to the top teams and top shooters.
Participants AND Volunteers have the opportunity to purchase a Warm-Up Game Ticket for a chance to win an:
This year, we will again hold a raffle with the following prizes (and possibly more to come!):
Benelli Montefeltro Silver (12 gauge)
Beretta A300 Ultima (12 gauge)
Ruger 10/22 Rifle .22 LR
Remington 700 ADL .30-06
Sig Sauer P365-XMacro 9mm
Springfield Armory Garrison 1911 Pistol .45 ACP
And more!
To purchase raffle tickets, please contact Lauren Bowen at lauren.bowen@scouting.org.
SPONSORSHIP OPPORTUNITIES AND INDIVIDUAL PARTICIPANTS
If you would like to participate as a shooter or are interested in becoming a sponsor, please use the link below to access the registration form or contact Zena Korba, Development Director, at zena.korba@scouting.org.
This special event helps to support the programs of Scouting provided to the over 2,600 youth in Lancaster and Lebanon Counties.
THANK YOU TO OUR CURRENT 

2023

 SPONSORS!
LIFE SCOUT SPONSORS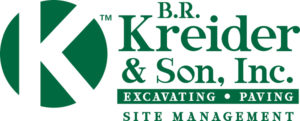 CUB SCOUT SPONSORS
REFRESHMENT SPONSOR
LUNCHEON SPONSOR
Highlights from the
2022 Sporting Clays for Scouts Shoot
 Thursday, September 8, 2022