Family Scouting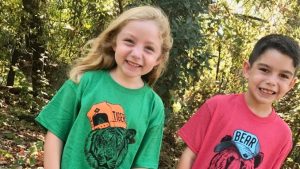 The BSA's mission is to prepare young people to make ethical and moral choices over their lifetimes by instilling in them the values of the Scout Oath and Scout Law.
Our priority is to bring the benefits of Scouting to more youth while remaining true to our mission.
We are excited to announce beginning in 2018, our Cub Scouting program will be open to boys and girls. By welcoming both girls and boys into the program, even more youth will have access to the character development and values-based leadership that Scouting promises and be better prepared for future success.
The volunteer National Executive Board of the Boy Scouts of America recently made a unanimous decision to welcome girls to our iconic programs, based on feedback from our community and an understanding that the character and leadership qualities our programs develop grounded in the Scout Oath and Scout Law are as relevant and helpful for girls as they have been for boys.
 It is important to note that the BSA did not decide to make the Cub Scouting and Boy Scouting programs co-ed; instead, the organization has introduced a unique model that builds on the benefits of a single-gender program while also providing character and leadership opportunities for both boys and girls. Starting in 2018, we invite our chartered partner organizations to choose if they'd like to establish a new girl pack, establish a family pack that consists of girl dens and boy dens or remain an all-boy pack.
Common Questions