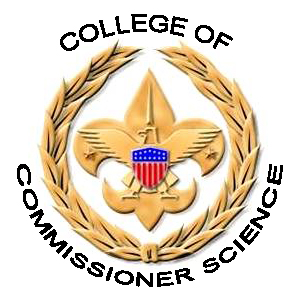 The Pennsylvania Dutch Council participates with the Horseshoe Trail Cluster to offer the College of Commissioner Science each year. As part of the cluster the each council will rotate through hosting the college.
The 2020 College of Commissioner College is being hosted by the Pennsylvania Dutch Council.
2020 College of Commissioner Science Information
The 2020 HTC Commissioners College is shaping up to be the best. You don't want to miss this opportunity to hear our National Commissioner.
Open to all Commissioners –
Commissioner Basic as a four hour morning session and prerequisite for all other Bachelor of Commissioner Science sessions.
Bachelor of Commissioner Science sessions in the morning and afternoon for those who have taken Basic.
Courses leading to Master of Commissioner Science, and Doctor of Commissioner Science.
Invited – Commissioners from area Councils! Share their perspectives and best practices!
The College features courses taught by an outstanding faculty assembled from across our Horseshoe Trail Cluster councils.
Need more information? Contact Jim Fowler, HTC Commissioner College Dean, jefowler44@gmail.com, (717) 926-7793. Dave Prine, Hawk Mountain Council, daveprine@aol.com, (610) 334-9818.
When: Saturday, February 22, 2020
Registration begins at 7:30 am
Featured Speaker, Ellie Morrison – National Commissioner at 8:00 am
Classes start at 8:30 and run until 4:30 pm
Where:Harrisburg Area Community College, 1641 Old Philadelphia Pike, Lancaster, PA
https://www.hacc.edu/Campuses/LancasterCampus/index.cfm
Cost: $25 for participants, $20 for staff. Registration includes lunch.
College of Commissioner Science Class Schedule