2020 RESERVATIONS
We are now accepting reservations for 2020.
All troops that sign up to attend Bashore Scout Reservation by August 15, 2019 will receive a complementary campout April  17-19, 2020 at Bashore Scout Reservation.
Click the links below to register for Summer Camp 2020
Check out information about each of our 8 campsites:
Adirondack ☀ Blue Snow ☀ Buckskin ☀ Greenleaf ☀ Karmany ☀ Powderhorn ☀ Rotary ☀ Swatara
2020 SUMMER CAMP PRICING:
Regular Fee $380 per Scout if paid in full by 5/15/20, $405 if paid after 5/15/20
Team Player Fee (Pennsylvania Dutch Council eligible troops) $370 per Scout if paid in full by 5/15/20, $405 if paid after 5/15/20
$160 per adult
$50 site deposit due at time of registration
$50 per Scout deposit is due February 15, 2020. This is non-refundable. You can add Scouts after February 15, 2020 without penalty. If your number drops after paying the February deposit we will not refund those deposits.
Free Leader Ratio- We offer free leaders based on the number of Scouts attending camp
5-10 Scout= 2 free leaders, 11-20 Scout= 3 free leaders, 21-30= 4 free leaders, 31-40= 5 free leaders
SUMMER CAMP PROGRAMS
Bashore Scout Reservation offers one of the Northeast Region's finest Scouts BSA summer camp programs. The camp offers fresh and exciting programs that appeal to Scouts of all ranks and experience levels, as well as training opportunities and special programs for adult leaders. There's something for everyone! Here's just a small overview of what we offer:
Blue Mountaineers — A superb program tailored to the needs of the first-year campers and recent Arrow of Light crossovers.
Green Bar Program — Designed for the Scout in their 2nd+ year, for those who needs a little boost in completing their 1st Class rank requirements. Individually adapted to the specific needs of each Scout.
Merit Badge Program — For those Scouts wanting to earn merit badges. We offer over 50 scheduled merit badge classes and independent study opportunities.
Adult Leader Training — Aquatics Supervision, Safe Swim/Safety Afloat, Climb On Safely, Merit Badge Counselor Training, Scoutmaster Specific Training, Youth Protection (online), and Leave No Trace are some of the opportunities offered.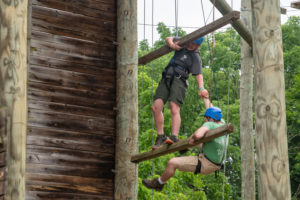 FORMS FOR 2020 SUMMER CAMP AT BASHORE
Before Camp:
 Program Forms:
Award Forms:
Miscellaneous Forms:
Join the Bashore Summer Camp Staff!
Fill out and submit this application to be considered for the Bashore Scout Reservation Summer Camp Staff: Bashore Staff Application
Learn more about being on our Summer Camp Staff at this link!