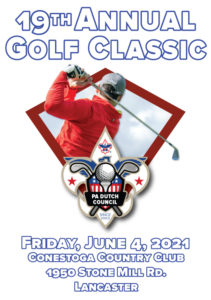 2021 Annual Golf Classic Registration Form
2021 LEAD SPONSORS
EAGLE SPONSOR:

LIFE SCOUT SPONSORS:

CART SPONSOR:

LUNCHEON SPONSOR:

REFRESHMENT SPONSOR:

2021 CUB SCOUT SPONSORS:
2021 Hole Flag Sponsors
 Douple Agency, Inc. ▪ Gorman Distributors
 ▪Heller Capital Group ▪ Ross Buehler Falk & Company, LLP  
▪Ross Insurance Agency ▪ Toys for Tots ▪ Trout CPA
2021 Tee Sponsors
 Matt, Cindy, & Christian Adams ▪ Amerman Ginder & Co., LLC
▪Brent L. Miller Jewelers & Goldsmiths
 ▪Brenneman Printing, Inc. ▪ DeJure and Windstein, Inc.
First National Bank of PA ▪Gorman Distributors
Quality Digital Office Solutions
2021 Contest & Other Sponsors
                  Award Sponsor – Fulton Bank
                  Hole-in-One Sponsor – Ambassador Advisors
                  Wells Fargo Advisors Par 3 Challenge – DP Smith
                  Ball Drop – MVE Group     
                  Closest to the Pin – MVE Group
                 Putting Contest – Whitmoyer Auto Group
                 Straightest Drive – Ross Insurance Agency
                 Other Contributions  – 
Additional Contributions:
Crystal Water
Water Bottles
Gorman Distributors
Snack Bags
Rutters
Iced Tea & Lemonade Drinks
This annual event helps raise the needed dollars to support the over 2,000 youth of the Pennsylvania Dutch Council.  Programs supported include: Outdoor Education Experiences, Leadership Training, Building Character, and more.
If you would like to join us for the day or become a sponsor, please see the flyer below for more information.
Photos from our 17th Annual Golf Classic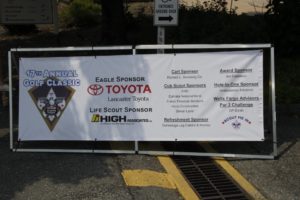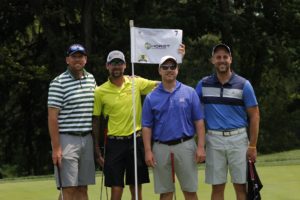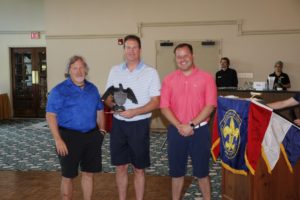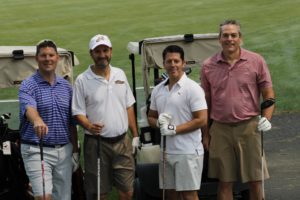 To access the registration form, please follow the link below:
2021 Annual Golf Classic Registration Form
| | |
| --- | --- |
| Foursome: $600 | Golfer: $175 |
| Tee Flag Sponsor: $125 | Hole Flag Sponsor: $250 |
If you would like more information on the 18th Annual Golf Classic, please contact
Zena Korba at zena.korba@scouting.org or 717-553-4209.