3rd Annual Sporting Clays Classic
Presented by BB&T
The Pennsylvania Dutch Council will hold it's 3rd Annual Sporting Clays on Thursday, September 14, 2017 at M&E Sporting Clays, Hamburg Pa.
This fun filled day will include lunch, warm-up games, and 100 clay targets.  We will be awarding prizes to the top teams and top shooters.
If you would like to participate as a shooter or are interested in being a sponsor you may use the registration link below or fill out the Sporting Clays Flyer and send it to the Council Service Center.
This special event helps to support the programs of Scouting for the 5,200 youth involved in Scouting.
To view the Flyer Sporting Clays Flyer_2017 
To register for the event online Click Here 
2017 Eagle Sponsor: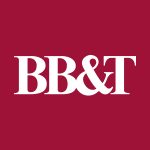 2016 Event
We held our 2nd Annual Sporting Clays Classic on Friday, September 16, 2016 and raised $15,000 to support Scouting in the PA Dutch Council.
Congratulations to our Top Team for 2016!