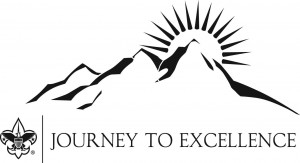 The Commissioner Tools System is a tool for those in commissioner service to record and review information about their contact with the units they serve. With regular and consistent use, this system can provide each commissioner an "at-a-glance" overview of recent visits and a history of communications with each unit, which can help to provide timely and consistent support.
The Commissioner Tools System can be accessed by logging into your account here.
Resources for Commissioner Tools
Commissioner Tools and Journey to Excellence
The Journey to Excellence has one of its criteria as unit visits recorded in Commissioner Tools. Commissioners need to record their unit visits in Commissioner Tools in order for this criteria to be met. Most important to Commissioner Service is making quality visits to units on a regular basis. Entering unit health and unit issues in Commissioner Tools and talking about them with the Commissioner team will ensure quality service to units. The recording will give historical information about a unit and how a problem was solved. This will also be helpful when there is a change of personnel calling on the unit.