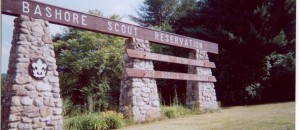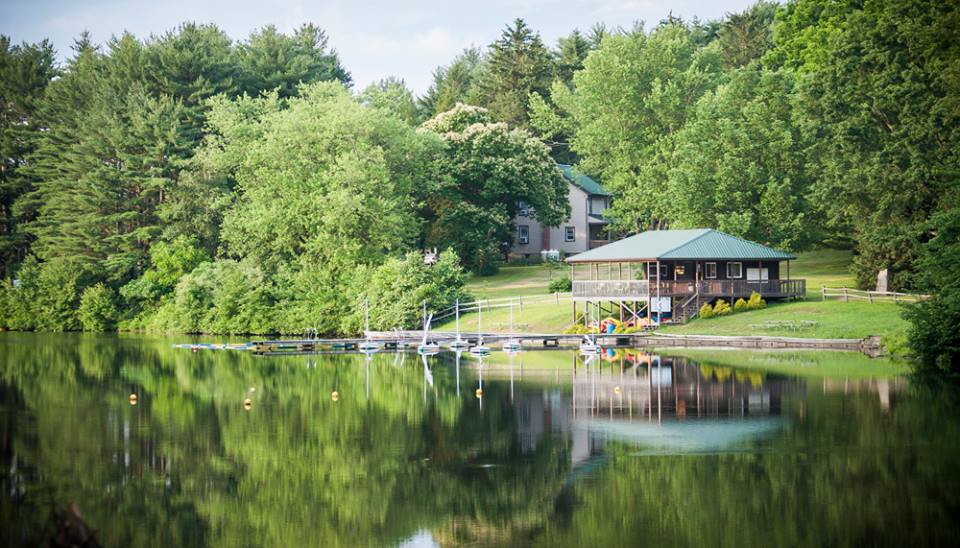 Bashore Scout Reservation is a 400+ acre Boy Scout camp nestled in the foothills of the Blue Mountains of central Pennsylvania. Surrounded by mountains and wilderness, the camp is in close proximity to the Appalachian Trail, while being only a short drive from major metro areas and attractions such as Lancaster's Amish Country, Hersheypark, PA Renaissance Faire, Cabela's, Bass Pro Shop, as well as Ski Round Top ski area and Fort Indiantown Gap military reservation.
Founded in 1947, Bashore Scout Reservation has earned a reputation for providing one of the Northeast Region's finest summer camp programs. The camp features miles of hiking trails, a 5.5 acre lake that offers paddle-boarding, sailing, kayaking, canoeing, rowing, and fishing. Bashore boasts an Olympic sized swimming pool, shooting sports ranges with offerings of rifle, shotgun, and archery (3D and traditional targets, unlike any course you've ever seen!), as well as a COPE course and indoor climbing gym. Bashore Scout Reservation offers top-notch programs for first year Scouts, experienced older Scouts, and even training for adult leaders — something for everyone!
Bashore also offers year-round camping opportunities. The reservation has three cabins/lodges that can accommodate from 22 to 40 persons. These structures are equipped with double bunks and mattresses, propane stoves, and are heated with wood stoves (firewood is provided, though restocking what you use is welcomed). Water is available from frost-free hydrants. The camp also offers camping in Adirondack shelters, and many other campsite areas for primitive tent camping. Bashore's Campmaster Corps offers programs to supplement your unit's program, with activities such as rifle and archery, first aid, CPR, cooking, orienteering, and other skills. Some units opt to use Bashore as a base camp while exploring off-site program opportunities.
Camp Address: 160 Moonshine Rd. Jonestown, PA 17038
Accessibility – Where able, Bashore Scout Reservation works to make sure its facilities and programs are accessible to those with special needs within the limitation imposed by it being an outdoor facility.  All camp latrines have electrical outlets and are wheelchair accessible.  Adirondack campsite is particularly suitable for those in wheelchairs however any campsite can be made to accommodate.  As facilities are updated, accessibility is always considered.
For a map of Bashore Scout Reservation, click here: Map of Bashore Scout Reservation
A Blue Mountain Trail Map can be found here: Bashore Blue Mountain Trails v3
Important Note: Although it shows up on some old maps of the area, the Appalachian Trail does not cross the Bashore property nor is it directly accessible by trail from Bashore. The AT was rerouted long ago due to private property issues and Ft. Indiantown Gap.  Scouts who attempt to use the old AT path will be trespassing on private property and may face prosecution.
For maps and descriptions of individual campsites, click here: Adirondack • Blue Snow • Buckskin • Greenleaf • Karmany • Powderhorn • Rotary • Swatara
Online Bashore Trading Post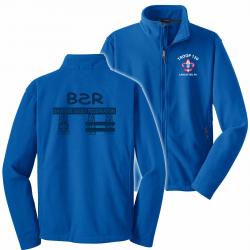 Get your own customized Bashore T-Shirts, Polos, Fleeces, Hats, and more. Check out the online Bashore Trading Post.
For more information on Bashore Scout Reservation, please contact the Pennsylvania Dutch Council BSA:

Contact Us