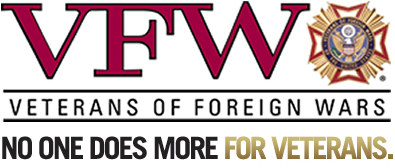 Scout of the Year Program
WHAT IS THE SCOUT OF THE YEAR PROGRAM?
Annually, the Veterans of Foreign Wars of the United States awards three individuals who are: Eagle Scouts, Girl Scout Gold Award recipients, Venture Summit Award recipients and/or Sea Scout Quartermasters who have risen above their peers in exemplifying the qualities of that rank. Awards are as follows:
$5,000 1st place National scholarship
$3,000 2nd place National scholarship
$1,000 3rd place National scholarship
AM I ELIGIBLE?
To be eligible for the award, the candidate must:
• Be a registered, active member of a Scouts BSA Troop, Venturing Crew or Sea Scout Ship.
• Be the recipient of the Eagle Scout Award, Girl Scout Gold Award, Venture Summit Award or Sea Scout Quartermaster Award.
• Have demonstrated exemplary citizenship in school, Scouting and community.
• Have reached his or her 15th birthday and be enrolled in high school or home schooled at the time of selection.
Applicants still in high school who reach their 18th birthday during the nomination year remain eligible if otherwise qualified. A Scout may enter through only one VFW Post. Prior National Scout of the Year winners are ineligible. A local Post can be identified by zip code at www.vfw.org
WHAT ARE THE DEADLINES?
• Deadline for entry to VFW Post is March 1.
• One candidate with full entry criteria must be submitted by a VFW Post to the next level of judging by April 1. The VFW Department (state) Scouting chairman can provide this information.
• The Department winner must be selected and submitted by their Department (state) Scouting chairman to the VFW National Headquarters by May 1.
Questions should be directed to Kris Harmer at 816-756-3390 ext 6117 or emailed to kharmer@vfw.org.