by Daniel Hanson on Tuesday, March 11, 2014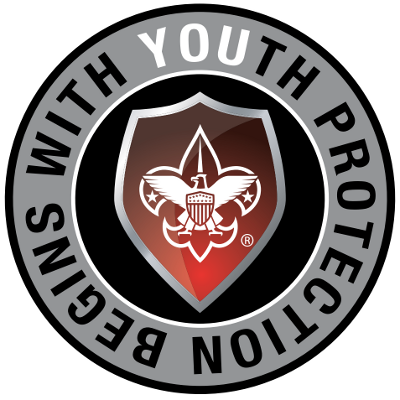 April is the BSA's Youth Protection month which coincides with National Child Abuse Prevention Month.  Keeping the young people of our Scouting programs and communities safe should be of continuing concern to us as Scouting leaders and responsible, engaged citizens.  Are you up-to-date on your Youth Protection Training?  Have you showed the youth oriented videos to the members of your unit?  Here are some simple things you can do to help make sure everyone is protected:
Renew your Youth Protection Training

-Make sure you are up-to-date and have the latest information on the BSA's policies, barriers to abuse, reporting guidelines for keeping youth safe.  Training must be renewed every two years.
 

Plan a meeting to show the Youth Oriented Videos to your Unit

:

 

Educating our youth on how to protect themselves is just as important as training our adults!

 

Videos are available from the Scout Office: It Happened To Me is available for Cub Scouts, A Time to Tell for Boy Scouts, and Personal Safety Awareness for Venturing Youth.

 

Resources for how to show these videos can be found at http://www.scouting.org/Training/YouthProtection.aspx.