by Daniel Hanson on Thursday, June 29, 2017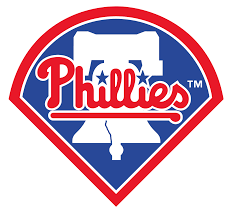 The Pennsylvania Dutch Council is working with the Philadelphia Phillies organization to get our Scouts and their leaders out to a ball game! Through an initiative called the Commissioner's Initiative the Phillies organization has provided to our Council complimentary tickets to 2 different games with FIREWORKS after the game! Tickets do not include parking and food.
YOU MUST ACT FAST!
We are offering FREE tickets, at a first come first serve basis to our Scouts and units, splitting the allotment between the districts. Scouts and families must be registered with the Pennsylvania Dutch Council to participate in this offer.
Tickets are available for:
Thursday – July 6th  Phillies vs Pirates at 6:05 PM
 Friday – July 7th Phillies vs Padres at 6:35 PM
Please contact Rich Garipoli at richard.garipoli@scouting.org, by Monday, July 3 at noon with the number of tickets you would like. Any requests made after Monday, July 3 at noon will not be filled. Again tickets are limited to Scouts and families registered with the Pennsylvania Dutch Council and we have a limited allotment for each game.
Tickets will be available to pick up after 2 PM on Wednesday, July 5, at the Council Service Center, 630 Janet Ave, Lancaster, PA 17601.