by Daniel Hanson on Monday, July 22, 2019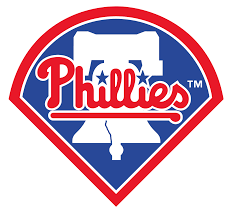 The Pennsylvania Dutch Council has been invited to the Philadelphia Phillies vs Pittsburgh Pirates game on Monday August 26, 2019 in Philadelphia. The game starts at 7:05 PM. We are receiving FREE tickets, and they are for all of our Scouts and their family members. You must make reservations for your tickets by August 12 at noon. Tickets will be available to pick up at the Council Service Center on Friday, August 23 and Monday, August 26. Tickets must be reserved by August 12, 2019 at noon.
Tickets are available for:
Monday August 26  Phillies vs Pirates at 7:05 PM
Please contact Rich Garipoli at richard.garipoli@scouting.org, by August 12 at noon to reserve tickets. When you make your reservation please provide the following:
Name of person or family placing the order
What unit you represent
How many tickets are needed
Who is picking up the tickets at the Council Service Center on either Friday, August 23 or Monday, August 26
Your order will be verified by Rich Garipoli, so please look for a verification, either by email or phone.