by Daniel Hanson on Wednesday, July 20, 2022
Pennsylvania Dutch Council
Class of 2023 Silver Beaver Recipients
The Silver Beaver Award was introduced in 1931 and is the most significant, council level distinguished service award for adults in the Boy Scouts of America. Recipients of this award are registered Scouters who have made an impact on the lives of youth through service given to the council. The Silver Beaver is an award given to those who implement the Scouting program and perform community service through hard work, self-sacrifice, dedication, and many years of service. It is given to those who do not actively seek it.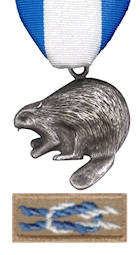 Pennsylvania Dutch Council
Class of 2023 Silver Beaver Recipients
David Hanson
David Lutz
Dave Matterness
Rick Shober
H Michael Williams
Please join us as we recognize our 2022 Eagles and 2023 Silver Beaver Recipients and celebrate our Council Volunteers!
You, your family, and friends are cordially invited to attend the
Pennsylvania Dutch Council, Boy Scouts of America
Annual Council Recognition Dinner
 Wednesday, August 9, 2023
At Calvary Church
1051 Landis Valley Rd, Lancaster, PA 17601
Doors open at 5:00 p.m.
Dinner served at 6:00 p.m., Program to follow
Cost is $30.00 per person
 Use this link to register:   https://padutchforms.tentaroo.com/councildinner
Reservation deadline is July 24, 2023