by Daniel Hanson on Wednesday, April 1, 2020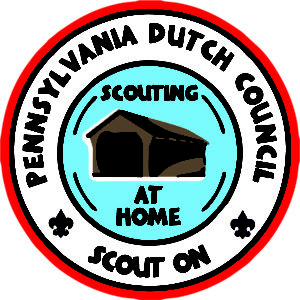 The Pennsylvania Dutch Council has put together a special Super Cub Around the House Passport program to help Scouts pass time while at home. Scouts can participate by completing their passport and submitting it to there Cubmaster or Den Leader. Scouts who participate will also be able to purchase the Pennsylvania Dutch Council Scouting at Home patch shown above. The patch is optional. It is up to each pack/family if they want to purchase the patch. Scouts need to submit their passports to their pack by May 15, 2020. Packs need to order their patches by June 1, 2020.
If you have any questions about this program please contact Daniel Hanson, daniel.hanson@scouting.org.
Super Cub Around the House Passport
Pennsylvania Dutch Council Scouting at Home Patch order